Embedded in MCAD system (eg: NX, Solidworks, Creo, Solid Edge, CATIA) heat dissipation analysis software, developers can directly use the model files of 3D CAD software, synchronously process mechanism design and CFD model, and FLOEFD can automatically identify fluid And solid areas, reduce the time set in the grid and speed up the rate of modeling analysis.
Integrated in NX, Creo, CATIA V5 or Solid Edge, Simcenter FLOEFD puts the power of CFD simulation at your fingertips and allows you to quickly explore the full potential of your design ideas without interrupting the design development process. Easily understand how changes in geometry or boundary conditions affect results, perform fast and frequent what-if analysis, and generate insightful reports within your preferred CAD platform. Based on smart, fast and accurate technology, Simcenter FLOEFD helps users reduce overall simulation time by up to 75% and increase productivity by up to 40 times.
Feature 1:Embedded in MCAD system
FloEFD can be installed in the mainstream MCAD systems currently on the market, please refer to the figure below.
Direct use of model files from 3D CAD software.
Automatically distinguish fluid and solid regions.
No need to export and import CAD drawings.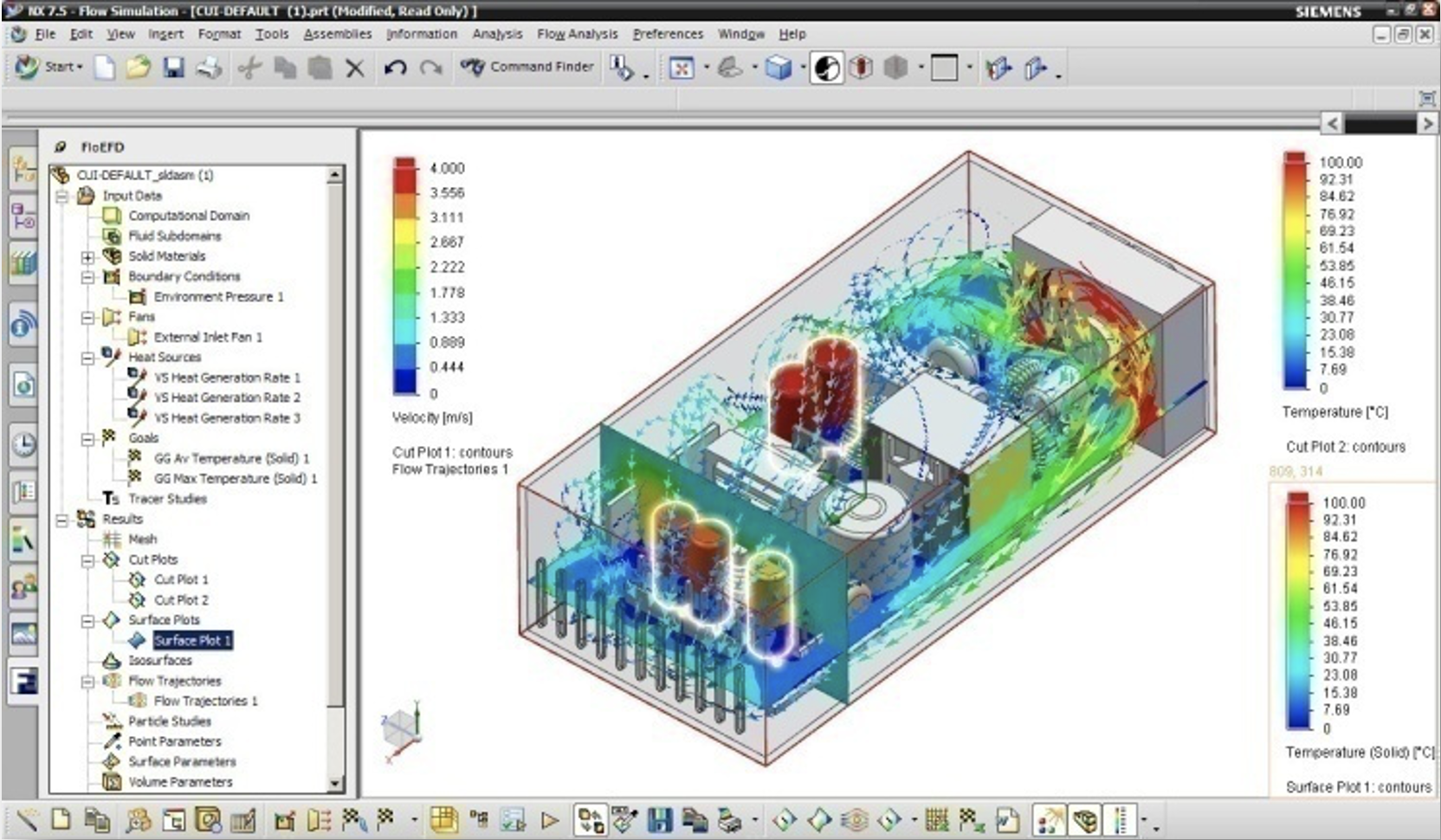 Advantage:
Without CAD conversion, there is no need to deal with broken surfaces caused by conversion.
Problem with undefined fluid and solid regions.
Simultaneous processing of mechanism design and CFD model.
Reduce remodeling time and possible errors.
Feature 2:Fast and automatic generation of computational grids
Immersive Boundary Mesh Technology
Automatic generation of fluid and solid domain meshes.
Partial Cells technology (fluid-solid coexistence grid).
Quickly handle missing CAD geometry.
Mesh automatic encryption and thinning.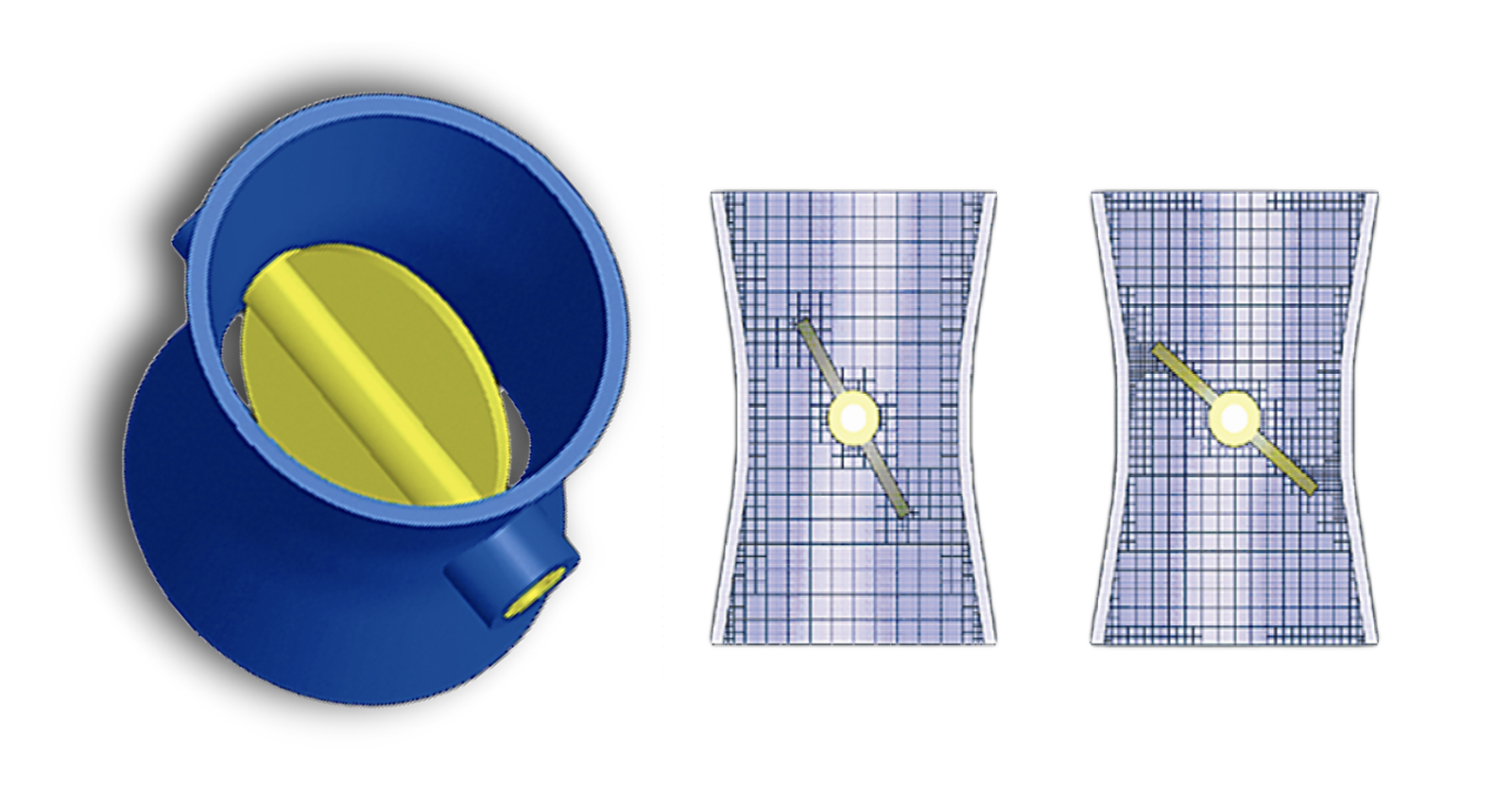 Advantage:
No need to spend too much time on mesh generation.
Assist users in generating high-quality meshes.
Reduce computing time and obtain accurate results.
Feature 3:Intuitive User Interface
Engineering User Interface
Easy-to-use wizard to guide users in model setting.
Extensive results analysis and post-processing functions.
Output report of results in Microsoft Office format.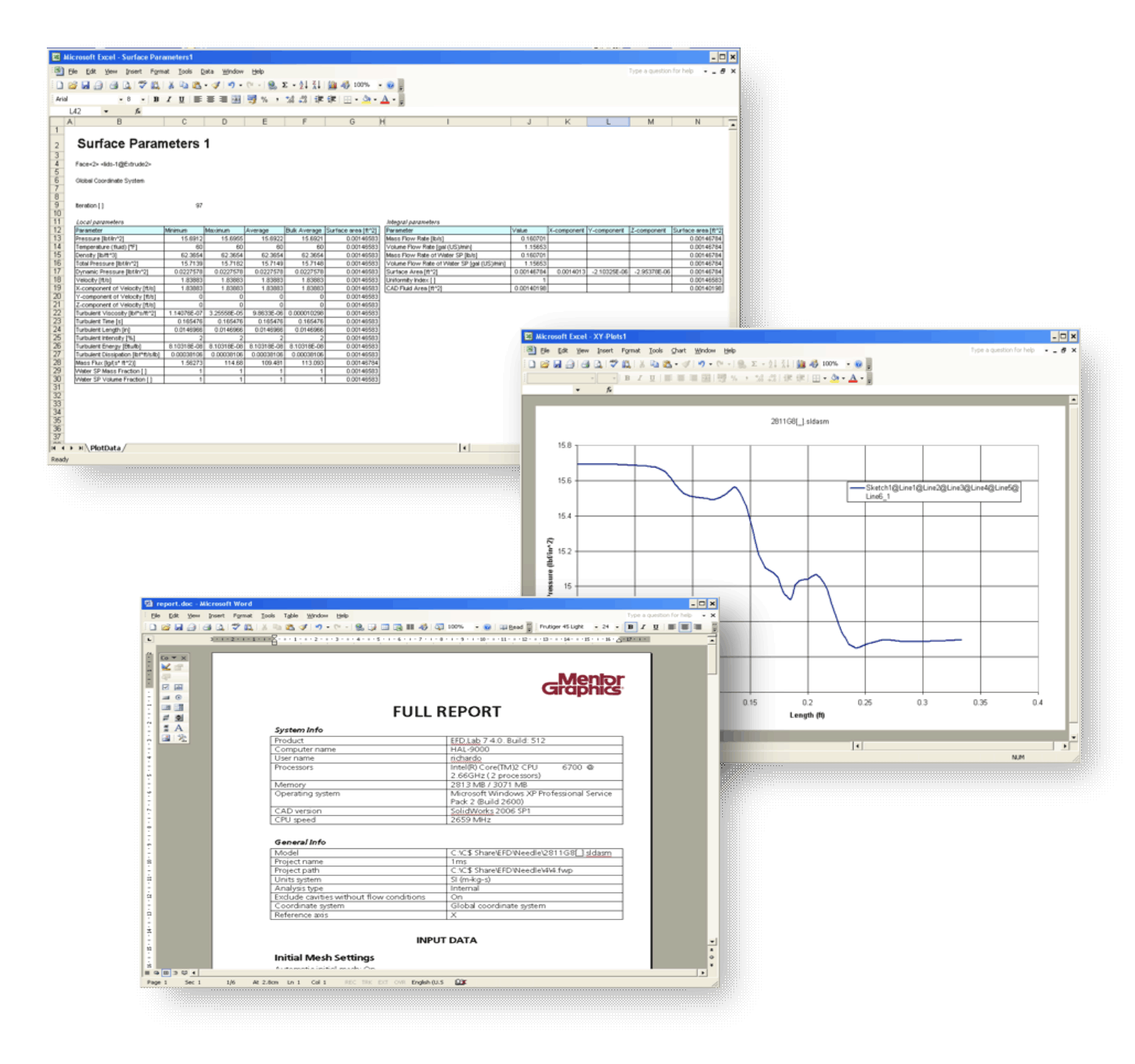 Advantage:
No need for CFD experts to set parameters.
Reduce model setup time.
Report files are automatically generated.
Feature 4:Unique gradual flow k-ε turbulence model
The k-ε model of laminar to turbulent flow
Using the improved wall function to directly simulate laminar and turbulent flow phenomena.
Automatically distinguish laminar flow, gradual flow and turbulent flow without specifying fluid characteristics.


Advantage:
No need for CFD experts to set parameters.
Compared with traditional CFD software processing methods, FloEFD has shorter setup time and more accurate calculation results.
Feature 5:Modified Boundary Layer Wall Function
Automatic correction of wall functions
"Partial Cells" near solid walls.
Correct the smoothness and heat transfer phenomenon of the boundary layer in the simulation.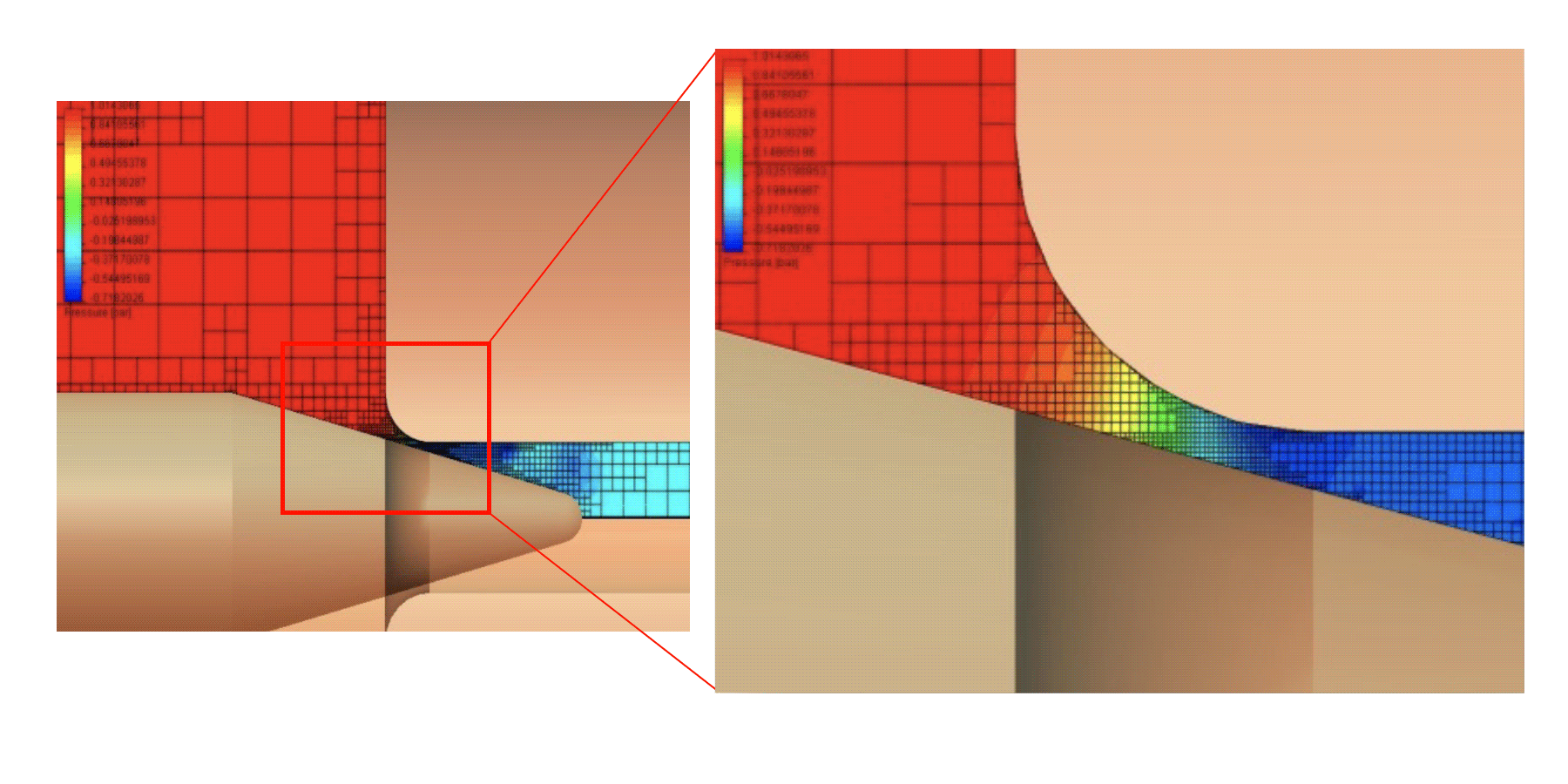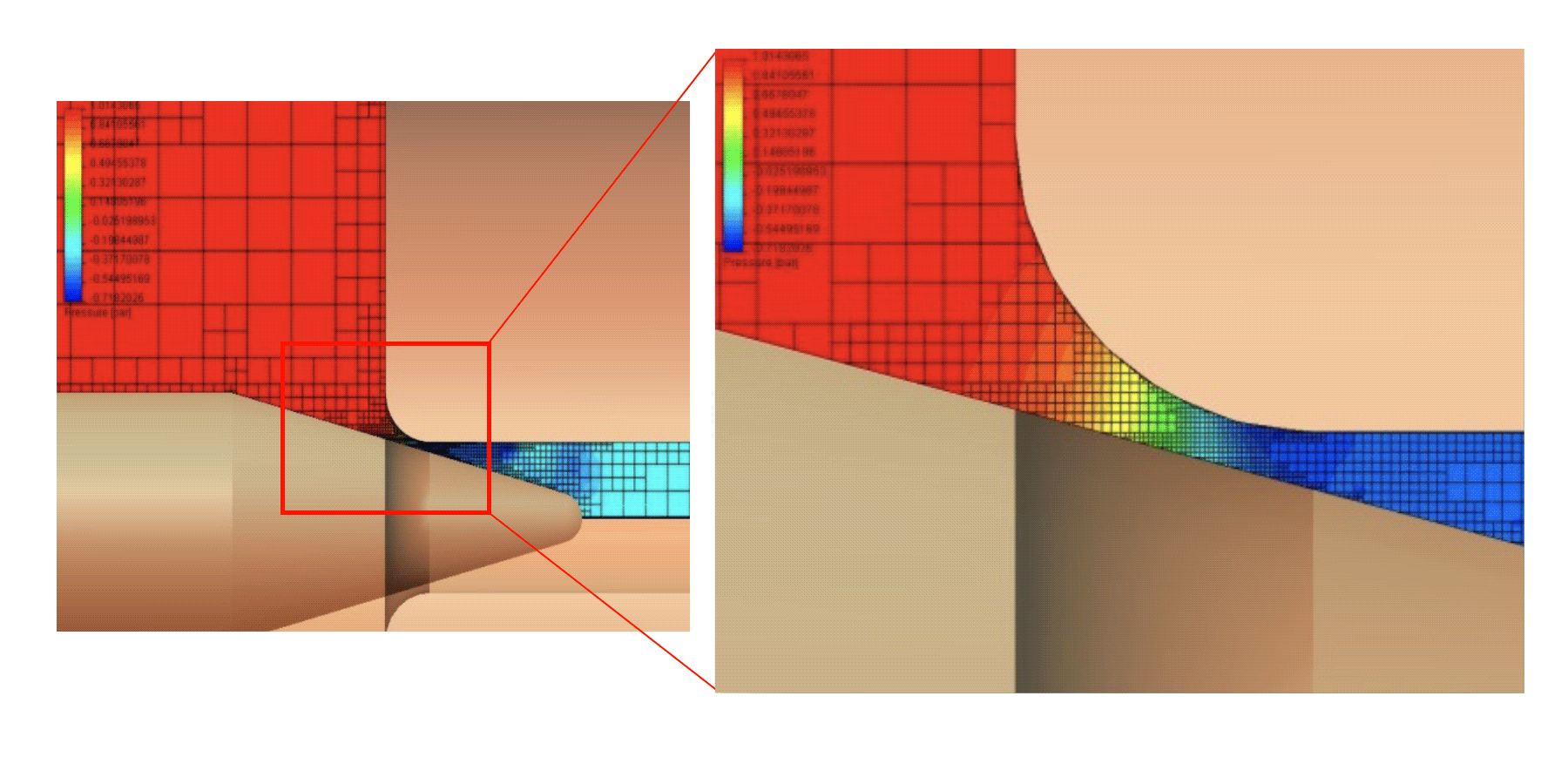 Advantage:
Accurate modeling of boundary layer effects including near walls.
Boundary layer parameterization without CFD experts.
FloEFD reduces the chance of trial and error compared to conventional CFD software approaches to boundary layers.
Feature 6:Built-in calculation automatic convergence function
Automatic convergence control
The user can select a surface, an object, any variable in the computational domain for convergence control.
Users can perform convergence control for representative equations.
Convergence can be achieved without any numerical method of control.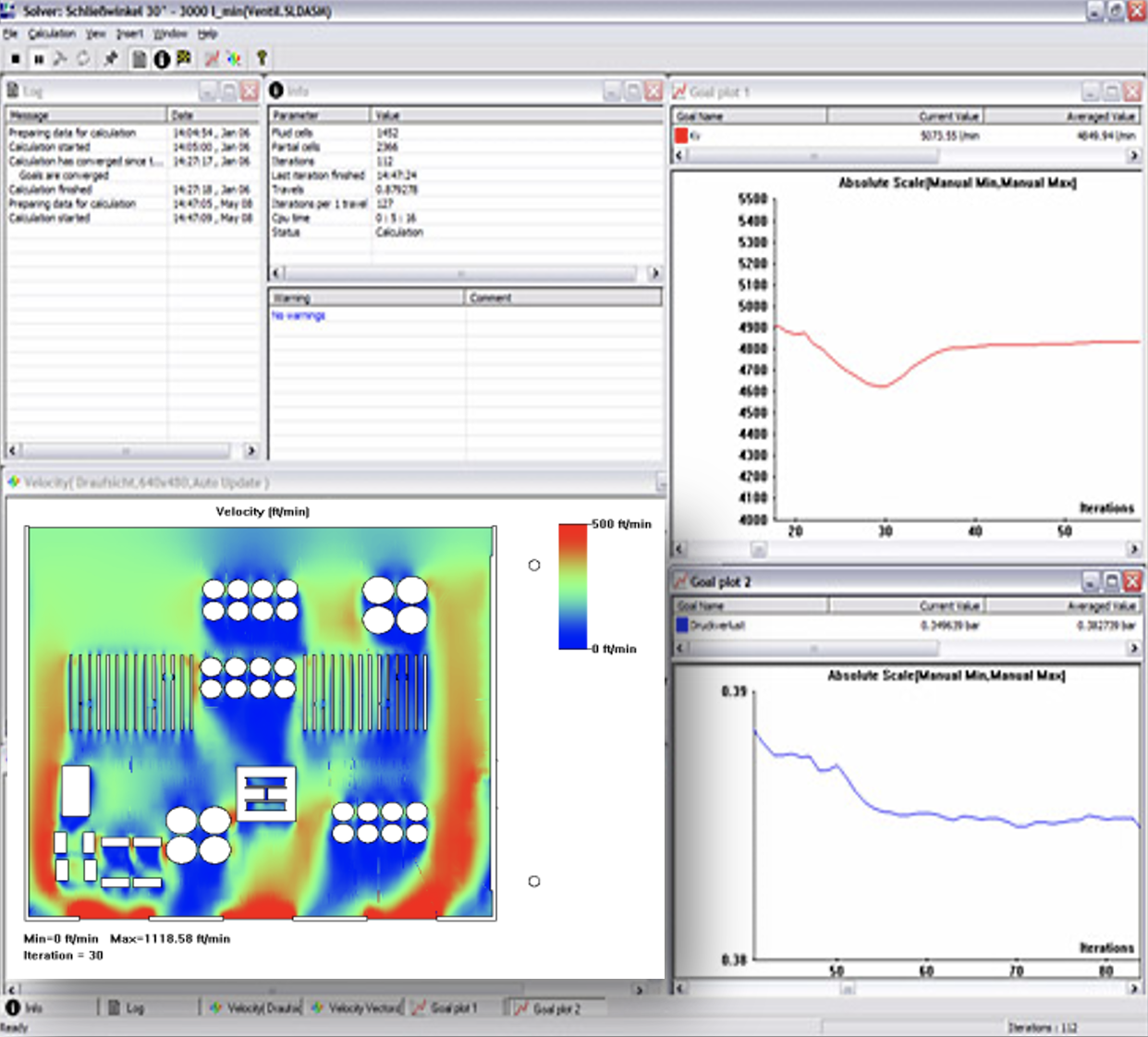 Advantage:
Reduce the number of times a calculation must be recalculated because it does not converge.
No need for CFD experts to worry about calculations not converging.
Feature 7:What if analysis of multiple design variables
Design Variation Analysis
Using the "What-if" design concept, directly use the parameters to optimize the design of the model.
Optimized models can be directly adopted by CAD.
Operation after design change.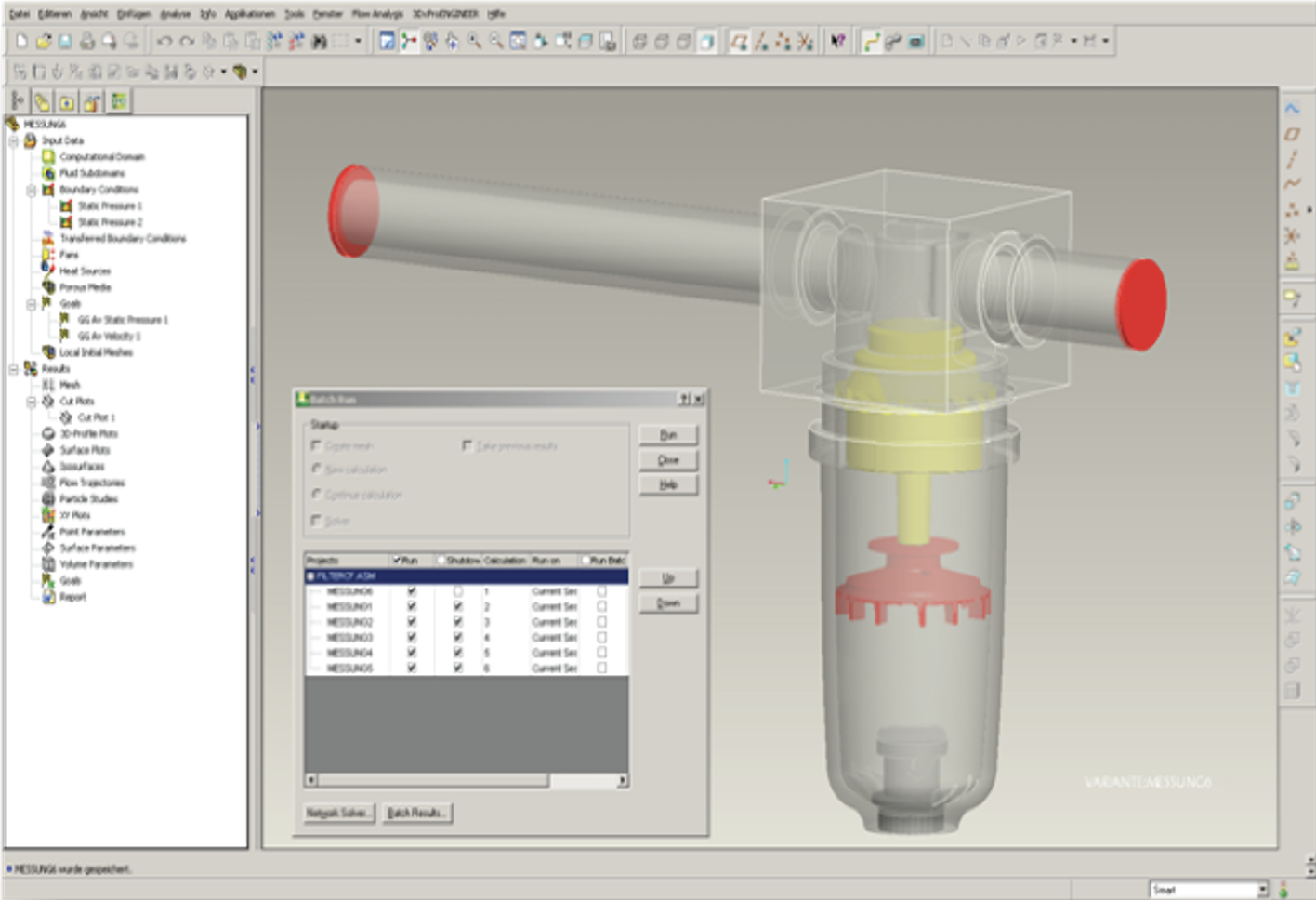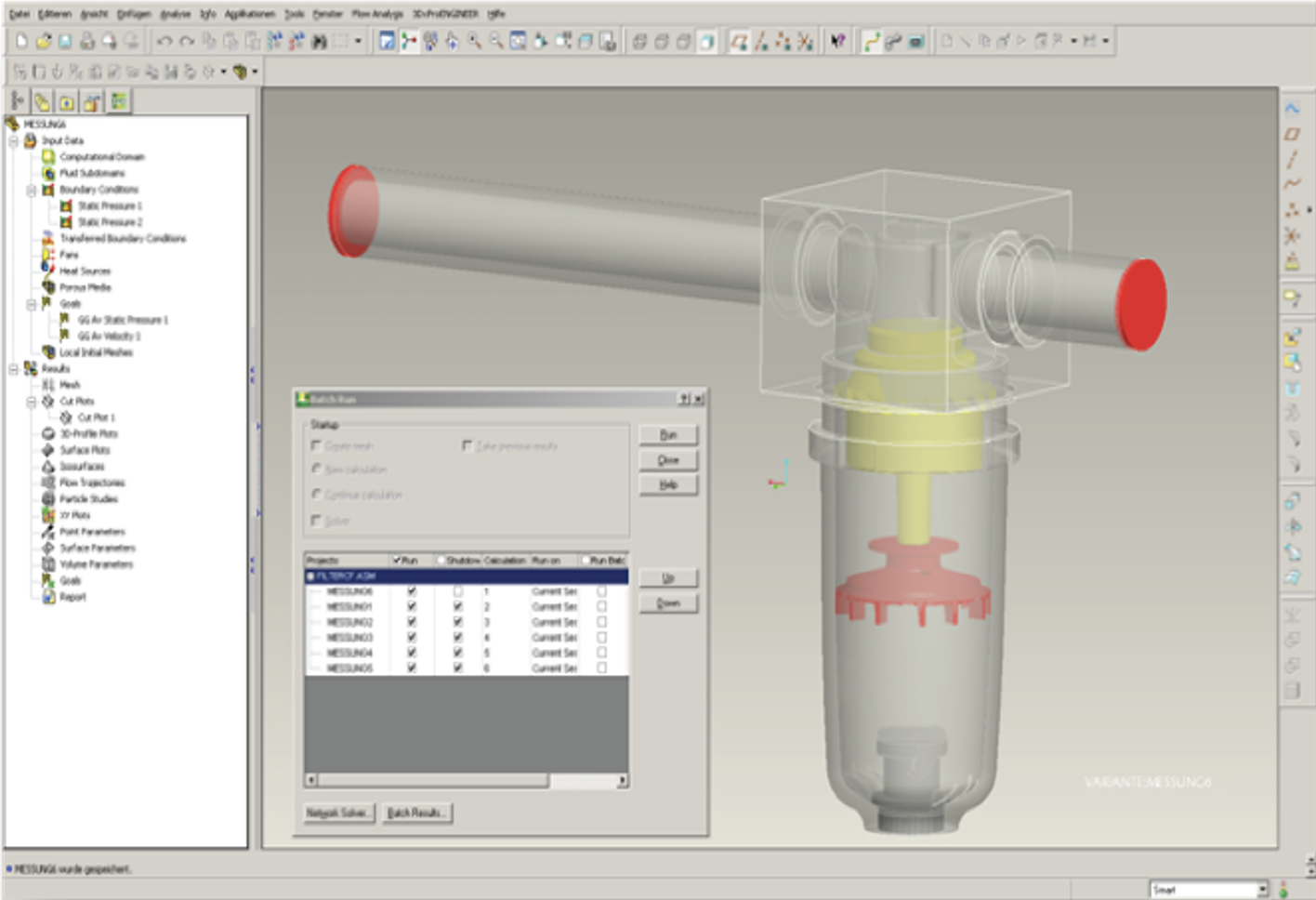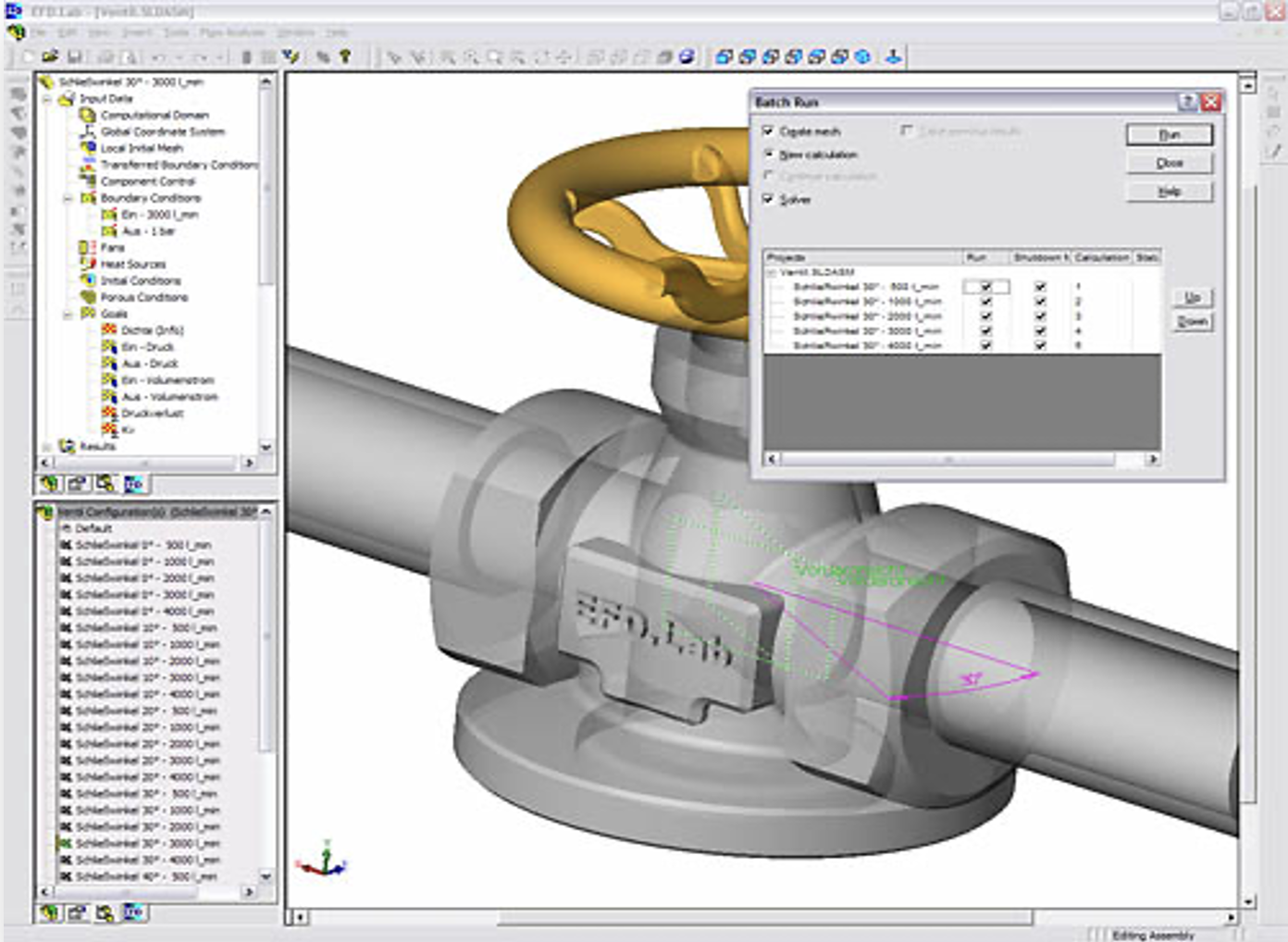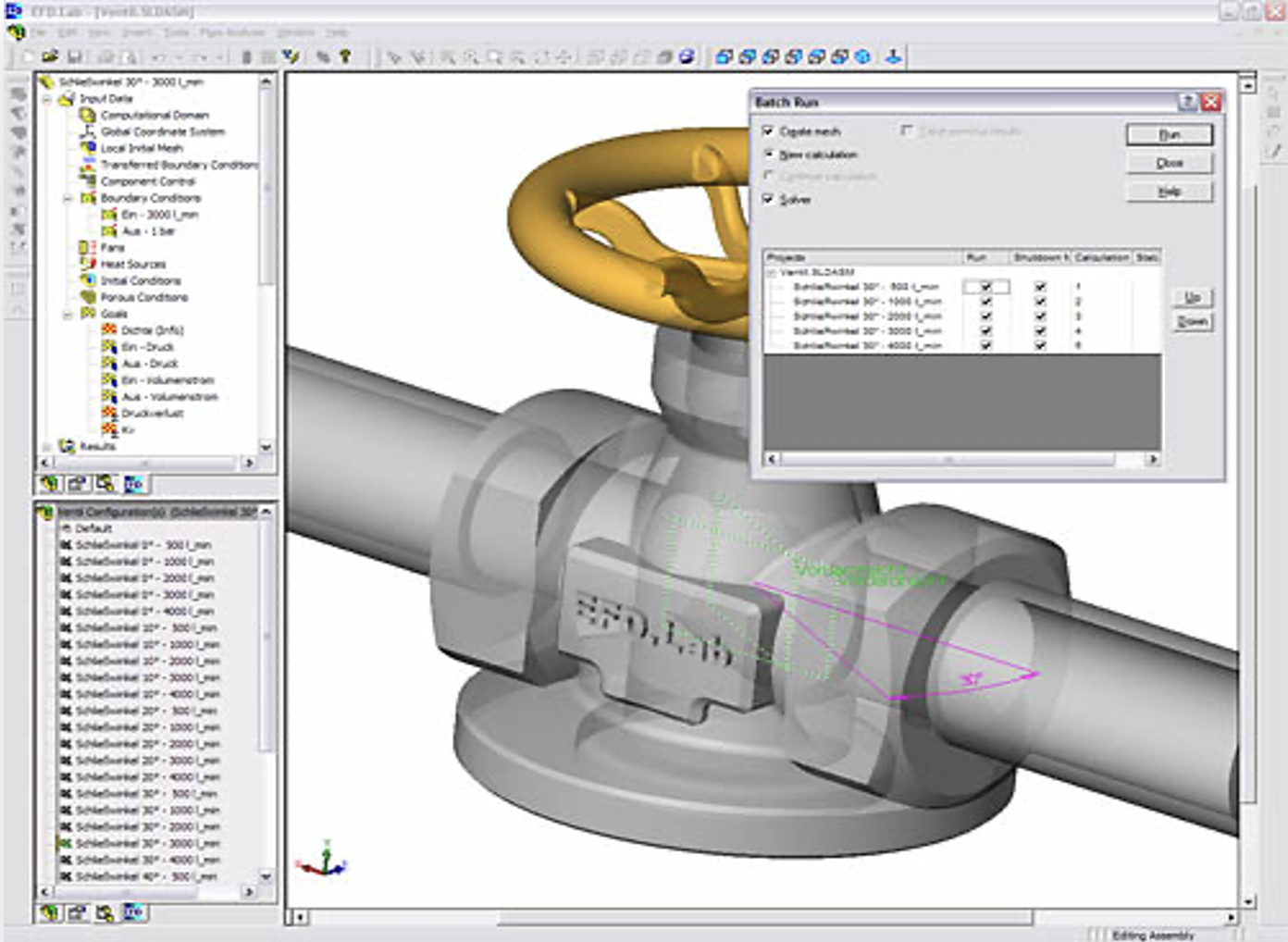 Advantage:
Optimum design can be carried out in the early stage of product design.
Allows CFD experts to focus on key research issues.